About the Book:
When June Warner arrives in India to visit her sister Thalia, a trip to take her mind off her jilted engagement, she is greeted by the bright hot chaos of Mumbai but not her sister. She goes to the YMCA where Thalia is staying, only to find that she is not there.
Convinced that Thalia's no-show is a sign that she is in danger, June begins a desperate search for her younger sister.
Police Commissioner Oscar D'Costa, scarred by the tragedies of his past, swears he will never again ignore his gut instinct when it comes to a missing girl. And with more and more dead foreign women being found in his precinct, he becomes convinced a conspiracy is at play.
Through the two worlds of American naiveté and Indian chaos, they must find the girl who went missing.
Order your copies of The Girl Who Went Missing @ Amazon.
Ab
out the Author: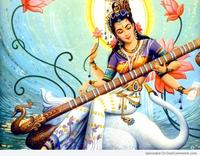 I adore travel and adventure and have lived, for years at a time, in both India and America, as well as other countries. I always wanted to be a writer, and was inspired by Helen MacInnes, who wrote spy thrillers set in various European countries. It sounded like such a marvelous life; travel during the summer to a new country, then spend the year writing about an adventure set in that country. I decided to use my knowledge of India to create stories filled with the colors and sounds of that magical country. But I also wanted my writing to have meaning, and so I decided to write a mystery series featuring Commissioner Oscar D'Costa, with each novel highlighting a pressing social issue. I want my readers to enjoy the read, but I also want them to learn something new.
*Content sent by the author for this blog's publication. This is a free ad.